Maria Sharapova today appointed Sven Groeneveld as her new coach. Maria Sharapova who has been out of action from the Tennis arena since August, 2013 because of a right shoulder bursitis that has been causing problem to her since Wimbledon, 2013.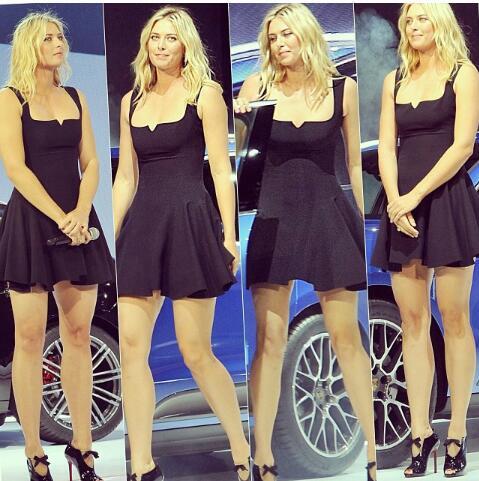 Maria Sharapova last played a competitive match at Western & Southern Open in Cincinnati where in she lost to Sloane Stephens & that lead to the dismissal of Jimmy Connors who was appointed as her coach on 15th July, 2013.
Maria Sharapova has been working on her rehab & is expected to be fit in time for the 2014 season starting from Brisbane International

Who is Sven Groeneveld?
Sven Groeneveld in picture above is a Tennis coach from Netherlands who has coached former grand slam champs including Monica Seles, Mary Pierce & Ana Ivanovic
Sven Groeneveld was born on 22nd July, 1965. He became a Tennis professional at the age of 19, but couldn't achieve much success & his highest singles ranking was 826 & highest doubles ranking was 837 in 1986.
So, he decided to quit the game in 1989 & decided to make Tennis coaching as his main profession & that move changed his life for ever & gave him wide spread recognition in the entire Tennis world.
His first accomplishment as a coach was Monica Seles winning the Australian Open title in 1992.
In 1993, he coached Aranxta Sanches Vicario who went on to reach finals of Australian Open & US Open that year.
He then coached Mary Pierce from late 1993 to October, 1995. During that period, Mary Pierce reached the finals of Roland Garros in 1994 & won the Australian Open title in 1995.
After that, he joined as a coach of Michael Stich & helped Stich reached his 1st ever French Open final in 1996. Stich had a terrible injury in 1995 at Vienna.
Working With Swiss Tennis Federation & Roger Federer in 1997
In 1997, Sven joined the Swiss Tennis Federation & worked with Roger Federer who was 16 year old then. Roger Federer then went on to win the Wimbledon Junior title in 1998.
From 1998 to 2000, Sven worked with Greg Rusedski & during his tenure as a coach, Greg became the first Britisher to win an ATP masters Title. They were separated after Greg's 1st round in the Wimbledon in 2000.
The next 18 months, Sven coached Nicolas Keifer & Tommy Haas.
Sven later re-joined Greg Rusedski in November 2001 & was with his coach for the whole 2002 season.
He then coached Mario Ancic from July, 2002 (post Wimbledon) to the mid of 2003. During that period, Ancic rose from 157 in the ATP Rankings (before Wimbledon, 2002) to Top-50 by 2003.
After that, he coached Natalie Dechy from September, 2004 to December, 2005. During that period, Dechy reached semi-final of Australian Open, 2005.
In 2006 October, Sven Groeneveld signed a 7 year contract with Adidas for Adidas performance programme in which he trained many young players sponsored by Adidas.
During this period, he worked with Sania Mirza in 2008 & helped, Ana Ivanovic win her first ever grand slam at the  2008 French Open.
 Other famous players with whom he has worked in these 7 years include-
Caroline Wozniacki (Sven had a great role to play in her rise to No. 1 WTA ranking).
Maria Kirilenko
Kimiko Date
Fernando Verdasco
Sorana Cirstea
Laura Robson: It is said that Sven Groeneveld was the first to spot Laura Robson at the age of 10 & called her a future star on first sight.
Also, Sven Groeneveld coached the great wheel chair Tennis champion Ester Vergeer from 2010 to 2012.
Sven Groeneveld's contract with Adidas expired in Mid November, 2013.
and Today on 21st November, 2013, Maria Sharapova announced that she has appointed Sven Groeneveld as her new coach.
Picture of Maria Sharapova and her whole team and her new coach  Sven Groeneveld
So, here's wishing Sharapova & Sven Groeneveld all the best for the upcoming season.
Feel free to drop in a comment or tweet me..
Vibhu batra
Follow me on Twitter right here.
For more such articles, see our Tennis site right here.